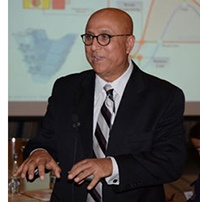 Dear Polarion Friends,
As many of you may have already heard we announced a strategic corporate investment of $10 million dollars from Siemens via its Venture Capital unit (SFS VC) on March 6, 2014. The investment will allow Polarion to expand its product development initiatives and better support its rapidly growing community of worldwide users. This investment marks the first outside funding that Polarion has received. Polarion is the creator of the world's fastest enterprise scale browser-based ALM solution.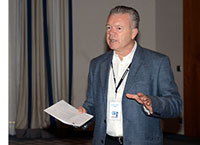 Product News
Bringing further enterprise-grade functionality and performance to the market and to our over 1 million users, on March 11th we released Polarion 2014, the most recent version of the company's patented solution for ALM, Requirements Management, and Test & Quality Management.
New Polarion Extension Site
Polarion Software is very excited to announce the launch of our new Polarion Extension site (formerly known as POP). The new site was designed for the Polarion user community to easily publish and download valuable extensions that continue to enhance your Polarion ecosystem.
The new site features two unique categories for extensions to be listed on for easier access and sharing. The first one is designed for free extension templates and reports as well as to provide an incubation section for authors to exhibit and trial-test extensions. The second is for fee-based extensions which we are excited to launch in an app marketplace that will showcase the latest and greatest extensions developed by our Technology Partners, customers and overall user community.
Polarion Template Factory:

We are happy to announce a new polarion template which allows you to build custom templates for projects using Polarion's build mechanism. It includes the following features:
Predefined build configuration which allows you
to build a Polarion project template
Example macros to document work items, and work item links
Check list and guidelines for template developers
Partner Announcements: MathWorks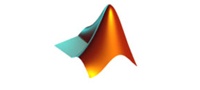 We have further solidified our technology partnership with MathWorks by being accepted into their official "The MathWorks Connections Program" with our Polarion REQUIREMENTS product. We are fully committed to continually enhancing both our relationship and technology integration. Did you know you can link design specifications and requirements in Polarion directly to your model in MATLAB Simulink®? The Polarion Connector for MATLAB Simulink supports Model-Based Design throughout the software design process. Learn more in our on demand webinar:5 Reasons to Link MATLAB Simulink Models with Polarion Requirements
Polarion has a large and diverse eco-system of partners in 12+ countries world-wide. "We continue to nurture strategic relationships with leading edge companies who complement our software solutions by developing key integrations that continue to benefit our user community" says Regg Struyk, Polarion's Product Manager responsible for partner integrations.
Polarion continues to work with their technology partners and was just at EE LIVE a large embedded software conference in San Jose, CA with Vector Software and will be partnering with Ranorex Inc. to deliver a live webinar on May 15th. Read more…
What the Analysts are Saying
Michael Azoff, Principal Analyst,Software Infrastructure Solutions, OVUM Consulting was quoted about the $10 million dollars Siemens strategic corporate investment:
"Polarion has a first-class ALM solution, but when faced with the much larger IT players backing their ALM solutions, it runs into the issue of longevity. Polarion has made significant inroads into the mechatronics space, but where an aerospace manufacturer requires assurance that the tool vendor will last the 30-or-so-year lifetime of the manufactured product, it has found it a challenge to compete on an equal basis. Now with a substantial vendor, Siemens, as a backer, this fear will no longer play in customer eyes and will allow Polarion to expand into new and bigger contracts."
Polarion In Action: