Dear Polarion Friends,
It's the time of year where many of us are spending time with family and friends over the Holidays and reflecting on life and looking ahead to the New Year.
As I reflect over the past year we have been very fortunate at Polarion to have worked with so many good people in our user and partner communities. As the creators of the world's fastest enterprise web-based ALM solution along with our unwavering commitment to our customers and community 2014 is shaping up to be another exceptional year.
Our knowledge and experience in providing you with the most innovative ALM solutions along with our values and commitment is truly what we believe allows us to serve you, our customers exceptionally well. Thank you for your support throughout 2013 and lets seize the opportunities in 2014 together!

Happy Holidays,
From all of us at Polarion Software
Frank Schröder, CEO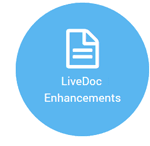 Polarion 2014 Early Access Program
This annual program is in full swing. As you may already know, every few weeks we unveil another new feature or major enhancement. The latest in our series is a sneak preview of some much-requested enhancements to our popular LiveDoc documents.
See what's coming your way with the next major version, 2014, at www.polarion.com/2014.
Fresh from the Polarion Template Factory - two new templates provided free of charge
Simple Project Template: This template is targeting very small projects with only a few team members. Configurations, process and reports are slimmed down as much as possible.
Polarion Tool Qualification: This template provides all use cases and their related test cases which were used during the Tool Qualification of Polarion by TÜV Nord. These use cases and test cases can be used for your own tool qualification process. We also have prepared a test run template, which provides all test cases which are specified in the document " Use Case Test Specification" ready for your manual execution.
Version 2013 Service Release 3
The Polarion R&D team has released the year's final service release for all Polarion products: version 2013 SR3. The update is free for customers with a current maintenance subscription, and it includes a number of new features and useful enhancements that will also be part of the Polarion 2014 major release, thanks to our Agile development process. For a complete rundown on what's new see the Polarion Software Blog: Polarion 2013 SR3 - New and Noteworthy.
POP Challenge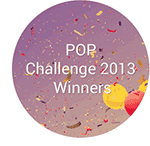 This year's POP Challenge was yet again a great success with over a dozen high quality submissions. For the 2013 challenge we made the event more exciting by creating 2 distinct categories – free extensions and paid extensions.
It was very difficult in determining the clear winners and ultimately, the biggest winner is really the entire Polarion User Community, who benefit from the ongoing progress of and contributions to Polarion extensions. And the winners are…

New & Improved Blog
The Polarion Software Blog recently received a new coat of paint and polish to make it easier to find content that interests you, and to give it a more "today" look and feel. We also implemented Disqus comments to make it easy for you to join in and discuss our articles… no need for a separate registration or login.
We have some super new content that will be coming your way in 2014. We are also interested in guest posts from people working in our customer companies. You are the true experts on "how development gets done". If you would be interested and willing to share your insights and expertise with the Polarion community next year, drop an email to editors@polarion.com.
Partner Announcements
Polarion Technology Partners extend the functionality of Polarion software products by providing plug-ins, adapters, connectors and technical services. Polarion partners share our innovative approach to software lifecycle management and provide maximum effectiveness of existing applications to our customers.
We are excited to announce our newest partner Loadster Performance an upstart in the software performance engineering and quality assurance tools space. Loadster's competitively-priced load and stress testing solution helps software teams develop, test, and deploy their applications with the confidence they will scale effectively and maintain stability even under heavy load. Read more...
Polarion presents at the recent Better Software Conference East in Boston November 12, 2013
According to the agile philosophy, the users must be part of the development team...Our own Stefano Rizzo asked the attendees of the Better Software Conference "What if there are thousands of users with good ideas dispersed around the globe and around the clock?" Can a Product Owner really represent all their interests? At Polarion, Stefano says they have used social media to successfully couple agile methods with more traditional requirements elicitation approaches. Read More