Dear Polarion Friends,

Great news—we have just finished our integration into MATLAB® for our Automotive and Systems Engineering customers. This is now available in our Service Release 1 (SR1).

We also have a new Product Lifecycle Management (PLM) whitepaper series, the first one called "Why ALM and PLM Need Each Other." It highlights the need to bring ALM and PLM systems together to coordinate the software development and product development disciplines.

Third, our recent partnership with Vector Software deepens our commitment to the embedded marketplace. Vector is a leading vendor for Test Automation with a strong focus on embedded development. A tight integration into Polarion will be available shortly.

Lastly, I would like to encourage you to read our new Success Story from a Global Defense Industries Giant – their achievements have been remarkable so far.

I wish you happy reading.

Yours sincerely,
Frank Schröder
SR1 is out now!
It's time once again for our annual summer delivery of some hot updates to the Polarion platform. We are pleased to announce Polarion 2013 Service Release 1 (SR1), a free update for customers with a current maintenance subscription. It's available to download now at http://www.polarion.com/downloads/update.php.
Perhaps the most exciting functionality in the release is the brand new Approval Center feature. A formal approval phase has typically been a slow, error-prone, costly bottleneck right at the earliest stage of a project, and keeping everything transparent and traceable has usually been complex, if not outright painful. The new Approval Center automates and streamlines any formal approval process, creating an easy-to-follow audit trail, in a secure environment supporting electronic approval signatures.
Another exciting bit of news: along with Polarion 2013 SR1, we have released a new integration extension: Polarion Connector for MATLAB® Simulink.
To find out more about what we're bringing you in Polarion 2013 SR1, see Polarion 2013 SR1 – New and Noteworthy on our blog.
Whitepaper: Why ALM and PLM need each other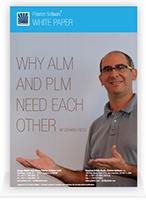 For anybody out there thinking about an ALM/PLM convergence, Polarion has also been contemplating it for years. We've been making our own thoughts about it in a scientific way, but also in the perspective of a technology provider and how to bring ALM to customers in Automotive, Aerospace, Medical Devices, and other mechatronics industries who are heavily involved with ALM/PLM.
We'd also like to thank the following people, who contributed to the Polarion research with their support and feedback on this topic: Michael Azoff from Ovum, Diego Lo Giudice from Forrester, and Edoardo Sivera from Fiat Industrial
Read about why they need each other to work.
Polarion Software's Strategic Partnership
with Vector Software
In April, Polarion and Vector announced a strategic partnership to develop solutions that improve software verification and validation in regulated environments.
"Our leading solutions for Requirements Management, Quality Assurance, and ALM, optimally complement Vector Software's advanced tools for automated software testing and continuous integration," stated Michael Carey, President of Polarion Software. "The combined offering delivers an unparalleled solution for ensuring quality, reliability, and compliance in the development of critical software systems."
Check out the press release for the full scoop.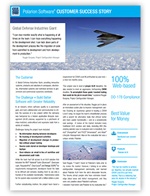 Customer Success Story Spotlight:
Global Defense Industries Giant
Involved in government services and aerospace, electronics, and information systems, Global Defense Industries Giant faced the challenge of building better software with greater reliability.
This resource provides insight on some of the hurdles our users face and how Polarion solutions help solve their challenges.
You can instantly view the PDF here!

On-Demand Webcast: Tools and Techniques for Effective Development of Automotive Software Systems
This on-demand session features four expert speakers from Klocwork, Electric Cloud, and Polarion Software. The webcast highlights how automotive systems development has evolved into an intricate blend of safety-critical software systems, infotainment, and connectivity, and the complex challenges the industry faces. Learn about effective requirements tracking, efficient collaboration across development teams, early emulation testing to identify potential problems, and more!
On-Demand Webinar: Mitigating and Managing Risk
for Medical Device Product Development
Involved with safety-critical medical device development? Special guest speaker Laurence Sampson, President of SampsonSurgical, shares his experience and challenges as a consultant providing design control services to the Medical Device Industry in this interactive webinar.
Laurence Sampson
President of SampsonSurgical
David Merrill
Polarion Software

This webinar can help regulatory, quality, and R&D professionals understand the special issues of product development and how they relate to risk management in a regulated environment, including EN ISO-14971. Watch the webinar today!
Template Factory: First Available Template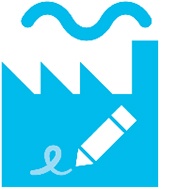 We noticed that many users build similar configurations for similar problems. But hey, wouldn't it be convenient if you had a solution which already covers 80% of the standard use cases or which may be used even out-of-the-box? We think so. That's why we started the Template Factory. Its goal is to provide project templates and best practices for typical scenarios in which Polarion can be used so that you can get started faster and build your own configurations based on prepared templates.
The Meeting Manager Template is the first example of how Polarion Documents can easily be used to track meeting minutes and action items directly in Polarion.
Recap of Design West and STAREAST 2013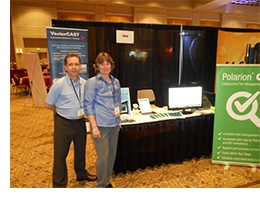 Last month, we attended STAREAST in Orlando, Florida. One of the largest testing-focused conferences, this was our second year attending as an exhibitor.
We invited one of our newest partners, Vector Software, to join us in our booth this year. Since we recently announced our strategic partnership, Vector also invited us to join them in their booth for Design West, an embedded systems conference.
Additionally, we once again gave a technical presentation, "Five Pains of a Test Manager and How to Overcome Them," which received a lot of positive feedback.
For the full 411, you can read more here:
Subversive Story—Conclusion (3 of 3)
Come join us in celebrating our open-source project's success by reading about its origins, present, and plans for the future. This is part three of a three-part story of our Subversive Project as we celebrate its 8th birthday and concludes our talk with Igor Vinnykov, who led Subversive from the beginning. We congratulate Subversive on its accomplishments and look forward to many more birthdays to come!
Polarion Day Finland 2013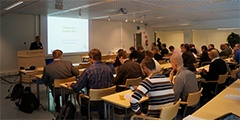 More than 40 customer representatives and prospective Polarion users primarily from the Helsinki, Vaasa and Tampere region attended the first Polarion Day Finland in Tampere, Finland. The event was arranged by our Finnish Partner, Taipuva Consulting Ltd.
The program was designed to provide insight to modern R&D processes and on how to take full advantage of the Polarion tool, which involved real-life experiences from customers.
"It was truly a pleasure to see how experts appreciated the event. I wish to express my many thanks to our fantastic industry guest speakers, and to all who joined us and made it an interactive and useful day for everyone," says Pasi Ahola, CEO of Taipuva Consulting.
View photos, presentation slides, and read more about the event and partnership here: http://blog.polarion.com/archives/3204
Recorded Webinar: Polarion connectors by Emerasoft
Emerasoft presents three plugins developed to improve customers' experience with Polarion. The webinar covers connectors integrating Jenkins and Enterprise:
You can access the recorded webinar here
What people have to say about Polarion
"Why work hard if you can work smart?"
Reggie Burgess, Project Configuration Manager of a Global Industries Giant