Dear Polarion Friends,
This fall, we started with our Early Access Program (EAP) on the Polarion 2013 Release. This program gives all of our customers the chance to learn in advance what´s new in the upcoming major release for Q1 2013. With your registration, you regularly receive information about the new features and improvements, and you are invited to provide your feedback. Please register here: www.polarion.com/2013
Our User Conferences in Germany and Italy have been a great success, giving our customers an opportunity to learn from the experience of other users. Attendees also had the opportunity to meet with Polarion experts in Product Development and Customer Service to discuss solutions and implementations.
Conference speakers in Germany included users from Credit Suisse, Fresenius Medical Care, and Fujitsu Semiconductor Europe, who presented the practical value of Polarion products and solutions not only for their organizations but also for all kinds of different industries. Please read more about the conference here.
Yours sincerely,
Frank Schröder
CEO Polarion Software
Polarion 2013 Early Access Program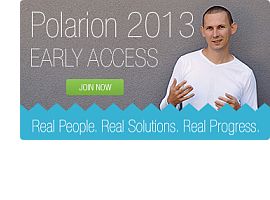 As mentioned above, we launched the Polarion 2013 Early Access Program in late September. Popular with early adopters (and the generally curious), the program provides video overviews and sneak previews of new features and the opportunity to provide early feedback through live chats with the product team and online Q&A pages. Input from Early Access members has definitely influenced previous releases, and we´re sure that 2013 will be no exception. In fact, we welcome it! It´s not too late to get these and other benefits, so sign up for the Polarion 2013 Early Access Program at www.polarion.com/2013.
Version 2012 Service Release 2 is available
The Polarion R&D team has released a second service release for all Polarion products: version 2012 SR2. The update is free for customers with a current maintenance subscription, and it includes a number of new features and useful enhancements that will also be part of the Polarion 2013 major release, thanks to our Agile development process. For a complete rundown on what´s new see the Polarion blog: Polarion 2012 SR2 - New and Noteworthy.
Free On-Demand Webinar: Take a Load off Your Testing

Learn more about the latest topics on load testing for scalability and web applications with guest speaker Andy Hawkes, the founder and CEO of Loadster Performance. Catch this free on-demand webinar to learn how your team can turn your performance needs into actionable requirements, effectively model your user behavior, and execute tests to get results. Register today, and also browse our Events & Webinars page for a full list of free online learning opportunities.
The Results are In – Pop Challenge Winner Announced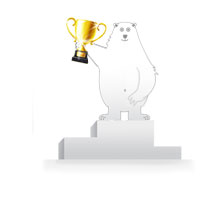 Wow, what a tremendous success we had for this year´s POP Challenge! We had a record number of quality submissions that made it incredibly difficult to determine a winner. However, after much deliberation, we have finally chosen the winners for POP Challenge 2012.
First prize goes to Manuel Sprock for "Code Review," an app that provides a workflow for code reviews based on linked revisions.
Second prize goes to Sven-Jürgen Lämke for "Wiki Macro to visualize Polarion Workflow," a macro to automatically draw a workflow defined within Polarion.
Congratulations to our winners and thank you to everyone who participated. Check out our blog for more details on the winners and their prizes. Also feel free to try out these free extensions, other available extensions, and all of our new submissions!
Featured Extension: Code Review
by POP Challenge winner Manuel Sprock (Phoenix Contact)

This extension provides a workflow for code reviews based on linked revisions, where a set of revisions can be reviewed and a list of changed files is provided. Comments can also be added for each file, and a review status can be tracked in a Subversion revision property. If automatic detection is desired, this extension automatically detects new revisions that require follow-up reviews if they are linked to the original work item.

Learn more about this extension
Recap of STARWEST Conference 2012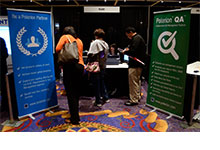 Located in Orange County, CA, STARWEST 2012 was a successful event for Polarion, with many attendees interested in Test Management. Polarion QA was well received during the two-day Expo, drawing in attendees with its ease of use, affordability, and simple integration with the software tools they already use.

Significant themes and trends this year include:

Increase in desire to integrate test automation with test management.
Significant increase in device mobility testing.
In the tradition of Polarion, we also participated in the Technical presentation category and presented "Integrating QR Codes with Testing." The footage will soon be available online if you missed it.
We even gave away some cool prizes! For more extensive coverage on Polarion and the state of testing, check out our blog!
User Conference 2012 - "Polarion Live"

Over 130 attendees from Germany, Austria, and Switzerland joined us for the Polarion User Conference on October 9th in Stuttgart. After attending this conference, our users will be better able to maximize the value of Polarion products and solutions for their companies´ needs. The conference was jam-packed with interactive discussions, networking within the user community, and presentations that applied Polarion solutions and best-practice approaches to various kinds of industries.
Learn more about the 2012 User Conference here.
Polarion at Automotive SPIN through Italian Sponsor Emerasoft
Automotive SPIN is an international event around the automotive industry, taking place on October 25th in Turin. Polarion partner Emerasoft is a sponsor of Automotive SPIN. Maurizio Morisio, Professor of Software Engineering at the renowned Politecnico di Torino, will present a Polarion template compliant with the standard ISO 26262.
Automotive SPIN Italia was born in 2007 as a forum for free and open exchange of experiences, ideas, and research results on the improvement of the software development process and vehicle electronic systems for the Italian automotive industry.
Automotive SPIN Italia aims at being a source of information and knowledge for its members and in general for the Italian software community.
More information under www.automotive-spin.it
Emerasoft Polarion User Conference 2012
The second Italian User Conference has been a great success, organized by Polarion partner Emerasoft on October 17th.
The city of Turin hosted the event, focusing this year on topics such as:
Polarion vision about on the convergence between PLM and ALM
the initial challenges faced with Polarion DOORS Migration Center and the great achievements that have now been accomplished
Special Polarion guest speakers included CEO Frank Schröder and Customer Services & IT Manager Martin Bossev.
Selex Galileo was one of several customers who shared their experiences with Polarion in requirements management and traceability.
Participants seemed to really enjoy the event, which wrapped up with a fine Villa Fiorita wine assortment prize draw.
What people have to say about Polarion Software
"Polarion provides the required traceability without adding bureaucracy."
Dr. Mika Karaila, Metso Corporation
"Using Polarion enabled our development to consolidate task management, project time tracking and versioning from the requirements down to the release!"
Dirk Claussen, SOFTPRO GmbH