Dear Polarion Friends,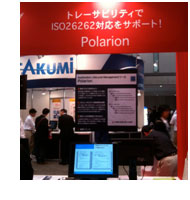 Polarion is moving on and growing fast! We are happy to welcome our new partners in Asia: Toyo Corporation in Japan, and Team Live Works Co Ltd. in China.

Toyo is a well-known company in Japan with a strong focus in the automobile electronics industry. The introduction of Polarion Software to the Japanese market happened beginning of May at the "Japan Embedded Trade Show" with a booth run by Toyo (see picture)

Another hugely successful event for Polarion Software was STAREAST Conference for Software Testing and Quality Assurance in Florida, USA at the end of April, where we announced our new product Polarion QA to the North American market.

Last, but not least, our long list of new customers in Q2 underlines the success and productivity of our products in the market place. We welcome companies such as Triumph, Shanghai Mitsubishi, Eaton Industry and Aesculap AG as Polarion customers.

I wish you happy reading.
Yours sincerely,
Frank Schröder
CEO, Polarion Software
STAREAST – A great success for Polarion. Let´s meet at STARWEST in fall!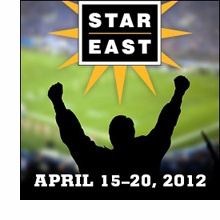 STAREAST 2012 marked the first time that Polarion Software exhibited at a North American event, and the response we had to our software solutions, especially Polarion QA, was overwhelming. Besides the tremendous booth traffic we ended the conference with a bang by presenting a real case scenario of collaborative test management using an iPad2.
After such positive response to our offering at STAREAST, we decided also to be at STARWEST in Anaheim, California USA, September 30 – October 5, 2012 – do come see us if you´ll be there! Please check our Events Calendar to see where all we´ll be going… and if you will be at any of these events as well, we hope you´ll take a few minutes to stop by our booth.
Learn more on our blog
Polarion 2012 Service Release 1 (SR1)
The Polarion R&D team has released an update for all Polarion products: Polarion 2012 Service Release 1 (SR1).
This Service Release delivers ongoing bug-fixes, usability and other improvements, plus some new features and significant enhancements, including support of Google Chrome and Firefox 12 browsers, major improvements in handling concurrent modification in LiveDocs, Test Steps support in Polarion QA, and remote access to the embedded database (now with new database schema diagrams, query examples, and other documentation).
You can download the cumulative update from our website.
For a complete list of what´s new see the version history at www.polarion.com/products/ver_history.php
Polarion QA is Taking the Market by Storm

The market is running crazy about our new product for test management, Polarion QA. "It´s great for managing all your testing activity, using one central platform" states recent customer , Sean van Leuven, Program Manager, Base2 Solutions. Learn why customers are choosing Polarion QA to manage all their testing activities by downloading our detailed Product Guide, QA Fact Sheet or try it now via trial download or online test drive
Back by POPular demand: Polarion POP Challenge 2012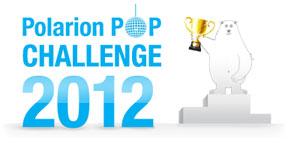 We are happy to announce the revival of one of our most popular events: The Polarion POP Challenge contest. The contest is open to anyone interested in submitting a software app or extension that can be used by our million plus user community. Should your POP extension be accepted, you will be eligible for a chance to win an Apple iPad or Apple iPod Touch for yourself, plus thousands of dollars worth of Polarion product licenses for your company.
Visit our POP Challenge page for upcoming details, rules and regulations
Employees of Polarion Software and of Polarion Software's partners are not eligible to participate.
What our Customers have to say
Edward Ianuzi, Decision Lens Inc:
"Polarion is all that I hoped it would be!"
Maurizio Borrelli, Tecnologie nelle Reti e nei Sistemi T.R.S. S.p.A.:
"Polarion ALM is used with success in our organization: single point, single source and perfect for integrated information sharing from inception to delivery.
The stakeholder management is quite simple using the tool. Everyone (including customers and subcontractors) feels involved in continuous improvement, generating reports, tracing requirements metrics and so on. On the other hand, realizing Dashboard for a single Project/Program provides standard information like EVM Assessment and Forecasting indexes. Special wikis can be created to provide specific KPIs with complex graphs such as SLA measurement.
I think that the integration of several Dashboards with a semantic collection of single projects information, is a surefire way to build a perfect PMO."