Dear Polarion Friends,

I'm very pleased to announce that Polarion 2012 is available now! This release extends Polarion's leadership in the Requirements and Application Lifefycle Management (ALM) markets. But the news doesn't end there. With this release, Polarion also enters the market for Quality Assurance and Test Management with a brand new product: Polarion® QA™.

At last there's a modern, web-based collaborative solution for quality assurance and testing that delivers a viable, affordable alternative to the long established, but overly expensive, technologically antique "dinosaur" point solutions from HP and IBM. This should be great news not only for Polarion customers, but also for quality assurance and testing managers everywhere.

You can learn more about Polarion QA on our newly revamped www.polarion.com website at www.polarion.com/products/qa.

I wish you happy reading.

Yours sincerely
Frank Schröder
CEO, Polarion Software
Polarion 2012 is available!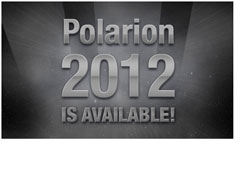 Polarion 2012 represents a major release for Polarion, with significant new features, improvements and enhancements, including: Quality Assurance and Test Management module, Polarion Live-Branch™ technology for efficient variants management, Polarion Time-Machine™ enabling users to literally travel back in time to browse and search the historical state of any project, and many more capabilities. All the existing features packed in a new and easy-to-use user interface designed for collaboration and efficiency.
Learn what's new and exciting with Polarion 2012
Polarion Kickoff 2012
In February, Polarion people, including two new partners, Beijing TeamLive Works Technology Co.,LTD. from China, and Radax Software Services from India, gathered in Stuttgart Germany for a special Polarion 2012 Kickoff event. More info and photos on the Polarion Blog
Polarion QA for Quality Assurance and Test Management
The newest edition to our family of lifecycle management solutions, Polarion QA focuses on test specification, planning, execution and reporting. Import existing test cases from Microsoft Excel®. Supports both manual and automated testing. Automatically import and track test results from any 3rd-party test automation tool that exports results to xUnit's XML format. Exclusive round-trip for Excel supports offline external testing.
Learn more about this exciting new product at: www.polarion.com/products/qa
Video Tour of Polarion 2012
If you haven't yet updated to Polarion 2012 and don't have time right now to play around on the test drive servers, our new video tour Welcome to Polarion will give you a quick overview of the new look and feel so you'll be able to find familiar things easily when you start using the new version.
Polarion Software at embedded world and STAREAST in Orlando, Florida
Polarion Software took to the road in March, exhibiting at the embedded world show in Nuremberg, Germany. We were pretty sure that Polarion's requirements management and test management solutions can benefit many developers of embedded systems, and this show was definitely the place to find out. The response and interest at our booth were super. The most intense interest focused on our Automotive and Medical Device solutions. Both industries are heavily into embedded systems development, and Polarion's all-in-one turnkey packages seemed to strike a chord with the embedded systems developers who visited us.
Speaking of visiting, we hope to see many of you at the STAREAST conference in Orlando, Florida USA April 15-20, 2012. Visit our booth for an interactive demo how our solutions can fit into your environment. Then you can go to Disney World!
Learn more about Polarion and STAREAST live and virtual. Make an appointment with our booth staff.
Enterprise Architect Connector for Polarion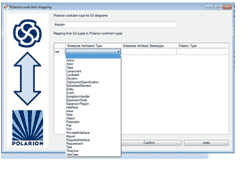 EA to Polarion Connector (Lite Version) by Emerasoft, Polarion Partner for Italy
Anyone using Enterprise Architect will want to try this new connector extension. Easily manage diagrams and elements in EA, tracking approvals and paths. In this new version, you can now manage your EA diagrams and elements as Polarion Work Items, syncing your EA content with the related Work Items with just a click.
Then use Polarion to:
Add descriptions to your diagram and element Work Items
Manage approvals of your EA diagrams and elements
Link your EA diagrams and elements to other Work Items: test cases, for example
Generate Polarion Documents with EA diagram images
Generate wiki pages that show your EA diagrams
Learn more on YouTube or download from Polarion POP Extensions:
EA to Polarion Connector LITE
Polarion and SVN monitoring tool
by Emerasoft, Polarion Partner for Italy
Emerasoft Faro is a web 2.0 monitoring console that allows you to manage and control your Polarion and Subversion servers. It measures server performance and provides reports and historical logs in a user-friendly web interface, with export to CSV.