Dear Polarion Friends,
I hope you have had a wonderful summer. As we move into the fall season I would like to make you aware of the latest industry analyst report from OVUM – a world leading provider of independent data, analysis and opinion. In this report entitled "Software Lifecycle Management 2011/12", OVUM recognized Polarion as an outstanding vendor in the market for Application Lifecycle Management (ALM) solutions.
Polarion achieved the highest rating of all products in the categories client engagement, product quality service capabilities and customer support.
We at Polarion are very proud of this rating as it supports what our customers have been saying and emphasis our goal in becoming even more customer driven. For more information or to download the full report, visit: www.polarion.com/specials/ovum
As well, I would like to make you aware of another globally renowned analyst firm, Forrester Research, Inc., who will be releasing their annual publication - Forrester ALM Wave Report – in November. This much anticipated report cannot be missed by anyone who is in the Software Development Processes. Mark your calendars today or contact us to learn more.
Polarion Around the Globe
October 16-20, 2011 - Polarion Software will be Gartner Symposium/ITxpo 2011 in Orlando, Florida. Don´t miss this opportunity to meet with members of the Polarion Team and learn more about our Requirements Engineering and Application Lifecycle Management solutions. If you are attending the conference and want to schedule an appointment with Polarion, please contact us today.
November 1, 2011 - Polarion Software will be attending the Software Engineering Conference in Moscow. This conference is one of the largest international events in Eastern Europe and speakers from all over the world will be in attendance. Such as; Jeff Sutherland, CEO SCRUM Foundation. Stefano Rizzo from Polarion Software VP Strategy & Business Development will be in attendance and presenting a session on "ALM tools: Past, Presence and Future".
November 6-7, 2011 - Polarion User Conference being hosted in Ludwigsburg, Germany under the motto "Polarion – Live!". At this event, users will have the opportunity to meet and network with other users and to present and discuss best practices and share experiences. We are very excited about the huge demand from our customers for an event of this caliber - hope to see you there!
On behalf of the Polarion Team wish you a successful start to the fall season and please enjoy our newsletter.
Yours sincerely,
Frank Schröder
CEO, Polarion Software
Polarion 2011 Service Release 2
The Polarion R&D team delivered Service Release 2 (SR2) for all Polarion products. In addition to bug fixes, usability and performance improvements, several new features were introduced:
Import from Microsoft Excel: You can now import Excel workbooks containing requirements, test cases, or other types of artifacts, creating Work Items which can then be managed with Polarion. To see it in action, check out the video tutorial. (Polarion ALM, Polarion REQUIREMENTS)
Round-trip for Microsoft Excel: You can now export Work Items to an Excel workbook, controlling which Work Item fields are included in the export, and whether or not they are locked in Excel. (Polarion ALM, Polarion REQUIREMENTS)
Interactive Report Pages: A new set of page parameter macros enables page authors to easily create visual fields that let page users input different values and vary the information reported on the page.
New Browser Support: SR2 delivers support for Firefox version 5 and version 6 (All products).
The 2011-SR2 release also delivers customer requested enhancements to existing functionality. A complete listing of all the tracker issues addressed in this release is provided in the resolved_workitems.html file in the root folder of all distribution archives.
Read more about new features and enhancements on our blog.
The release is currently available on our product download pages. Be sure to use the Get Update link to obtain the update distribution for your existing Polarion installation.
New whitepaper: Agile with Requirements: Ready for Prime-time?
Agile. You´ve heard the buzz. You already know the upside: reduced development costs, improved software quality, mitigated risk. BUT... What about governance and compliance? You simply can´t do Agile development and still achieve the rigorous reporting and traceability required for compliance with FAA, FDA and other standards. OR CAN YOU?
Conventional wisdom says "no". But conventional wisdom is based on a tools landscape and process outlook that has been around for well over a decade. Today, in the words of Bob Dylan, "The times they are a-changin´!" — and Polarion is helping to change them.
Read our latest Whitepaper:
"Agile, Requirements Management and Regulatory Compliance – A Practical Live Approach" by Stefano Rizzo.
Washington, DC August 3, 2011 –
Polarion hosted another successful ALM Seminar
Polarion North America conducted a Software Application Lifecycle Management Seminar with longtime customer, Northrop Grumman Information Systems (NGIS), at their Herndon, VA facility this past August. The seminar was well attended by many area Government and Industry organizations who were enthusiastic about the presentations demonstrating how our customers capture savings through e.g. improved collaboration or implementing a project management methodology with Polarion. All attendees received a complimentary ALM Pro Named license as well as Arash Habibzadeh from Enterprise Information Management, Inc. EIM, a veteran-owned solutions-focused company leveraging its proven methodology and comprehensive enterprise framework for the Rapid Automation of Business Processes won the grand prize. Congratulations Arash!
Read more on our blog
Tutorial Videos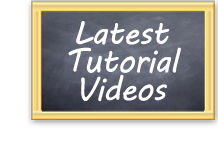 There have been some new additions to our growing catalog of Polarion video tutorials. New subjects include:
Please provide your feedback about any video tutorial in a short form right on each video page. If there are some topics not yet covered that you would like to see please let us know at info@polarion.com.
What our Customers have to say: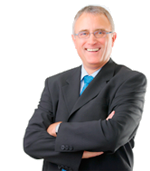 Christian Kettl, MTU Aero Engines, Representative Ground Systems: "Polarion provides the opportunity to allocate our complex and formal development rules through just one state-of-the-art tool. The modularity and flexibility make the adjustment to our needs simple and effective. The traceability and workflow features are convincing and really assist the everyday activities. At last we accomplished the balancing of work items and documents. Special acknowledgment belongs to the Polarion organization providing excellent services during the Polarion introduction phase and mastering our special IT requirements."
Learn more about what Polarion customers from different industries have to say about their objectives and approaches. Understand why they decided in favor of Polarion´s products and why they are enthusiastic about our solutions.
Read more on our » Testimonials website.