Dear Polarion Friends,
I'm happy to let you know that Polarion is rapidly heading toward market leadership for Requirements Management and Application Lifecycle Management (ALM) solutions. After our successful Polarion 2011 release in Q1, Polarion is now receiving recognition from leading IT and business analysts such as Gartner and OVUM in their latest reports.
OVUM's report "Decision Matrix: Selecting an Application Lifecycle Management Vendor" positions Polarion in the upper right area of the matrix. And Gartner rates Polarion's products as "Promising" in its recent report "Market Scope for Application Life Cycle Management". Please contact us if you want further information on these analyst reports.
The second quarter of 2011 has resulted in several things which I think may interest you, and I hope you can spare a few moments to read about them here. For example, we announced the availability of our new adaptors for Eclipse IDE/Mylyn and Visual Studio which enable access to Polarion from these popular IDEs... good news for project managers and developers.
Also, we continue to help new and existing customers learn about Polarion with additions to our video tutorial series and the growing Knowledge Base that's part of our new Customer Self-service Portal.
Finally, I'd like to call your attention to the blog series from our VP of Research & Development Nick Entin. In a series of 6 posts, Nick will open the doors to Polarion's R&D team and reveal how Polarion uses the agile methodology SCRUM to develop our products, including what templates and workflows we implemented in Polarion to support the SCRUM process. This is a great opportunity for all Polarion customers to gain insight from a Certified Scrum Master on Best Practices for using Polarion for their SCRUM development.
On behalf of the entire team, thanks for your continued interest in Polarion. Happy reading!
Yours sincerely,
Frank Schröder
CEO, Polarion Software
Blog series "Polarion goes SCRUM – 2011" – Part 1

Just like you, we are constantly reviewing and refining our process. One cool thing though, that not all teams get to do: we get to customize our own tool (Polarion ALM) with configurations and templates that make it support best the way we work. In this blog post series we pass on some of that know-how to you.
Read the part one of VP-R&D and Certified Scrum Master Nick Entin's 6-part blog series and learn more about "Why Scrum" and the "Scrum values": http://blog.polarion.com/archives/1305
Polarion 2011 Service Release 1 (SR1)
The Polarion R&D team has released an update for all Polarion products: Polarion 2011 Service Release 1 (SR1).
This Service Release delivers ongoing bug-fixes, usability and other improvements, plus some new features and significant enhancements, like: Mozilla Firefox 4 and Microsoft Internet Explorer 9 support, external repository revision linking, support for document renaming, and page break control in PDF export.
Read about what's new: http://www.polarion.com/products/ver_history.php
Polarion adaptor for Eclipse IDE
We're pleased to announce the release of a new Tasktop/Mylyn adaptor.
The Polarion Mylyn/Tasktop Pro adaptor improves project visibility and drives productivity by providing direct access to Polarion ALM and Polarion Track & Wiki from within the Eclipse IDE and enabling task-focused programming. For project managers, Polarion user stories, defects, and tasks can be accessed directly from the desktop through Tasktop Pro, even while offline. The Polarion adaptor is available from Tasktop as an add-on to either Tasktop Pro or Tasktop Enterprise.
Get the Polarion Connector: http://tasktop.com/connectors/polarion.php
Polarion adaptor for Visual Studio IDE
The same Polarion adaptor also works with Microsoft Visual Studio. The new release of Tasktop for Visual Studio brings Eclipse Mylyn's task list and adaptors to the Microsoft Visual Studio IDE. The personal task list and rich task editors are embedded in the Visual Studio IDE just as they are in Eclipse. Installing a Polarion adaptor into Tasktop for Visual Studio will enable access to Polarion work items from the Polarion ALM system from within the task list in Visual Studio.
Download the Tasktop for Visual Studio adaptor: http://tasktop.com/products/visual-studio/
"Selected feature": External repository revision linking

Polarion can now be optionally configured to support linking of revisions in external SVN and Git repositories to Polarion work Items. Any work item ID(s) cited in external repository commit messages will auto-link the revision to the item(s) in Polarion. The default SVN repository is always used to track Polarion artifacts (work items, documents, pages, etc.). If this repository is used to manage some source code, it can be used in conjunction with external repositories in the configuration. A new topic "repositories" is provided in project and repository administration where you can configure external repositories.
Read more on our blog: http://blog.polarion.com/archives/1425
Join our FREE Webinar "How to Solve
Agile Software Development Compliance Issues"

On June 28 we'll host a major Webinar with featured speaker
Tom Grant, Senior Analyst at Forrester Research, Inc.
If you'd like to know how to prepare your organization for the next audit - "The auditors are coming tomorrow - now what?", how to solve software development compliance issues for Agile, Hybrid, and "SCRUM Waterfall" processes and how you can move your ALM to the next level, then this Webinar is for you:
How to Solve Agile Software Development Compliance Issues
28 June 2011, 11:00 – 12:00 New York
More new Tutorial Videos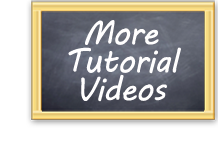 We continue to add to the catalog of Polarion video tutorials. Recent additions include a 2-part tutorial on Test Case Management with Polarion ALM, and an introduction to the "Word Round-trip" feature of Polarion ALM and Polarion Requirements, which enables off-line collaboration with users of Microsoft Office Word, another 2-part tutorial on Polarion projects, and one which explains configuration and administration scopes.
You can find all the video tutorials at www.polarion.com/tutorials. More videos are planned... we'll be announcing new ones on the Polarion blog. If you have suggestions for features or topics you would like to see covered in this tutorial series, we'll be glad to receive your recommendations at tutorials@polarion.com.
Polarion Customer Self Service Portal (SSP)
Polarion's new Self Service Portal (SSP) for Polarion customers was introduced early this year. With this service you can easily and quickly check the status of your Polarion support requests, submit new requests and find solutions and best practices in the knowledge base. The SSP is open to all customers' technical contacts. Please provide your contact details to ssp@polarion.com and you'll receive access details within 2 business days.
To learn more, watch the Introduction to SSP video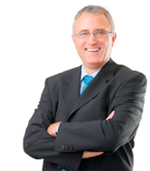 What our Customers have to say
Learn more about what Polarion customers from different industries have to say about their objectives and approaches. Understand why they decided in favor of Polarion's products and why they are enthusiastic about our solutions.