2010: Another Year of Record Growth
Polarion experienced another year of substantial growth in 2010.
Total sales grew by more than 45% and the product/license growth was also up more than 50%. The partner and reseller program continued to expand with additions in China, Benelux, Austria and the UK.
Our 2011 release with the new LiveDocs™ Features for Microsoft Word™-Import and Roundtrip were customer driven enhancements. With the support of our customers and partners, we are looking forward to another successful year in 2011.
Polarion 2011 is here!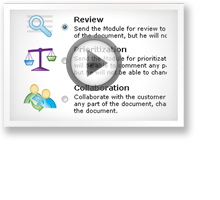 Polarion 2011 Round Trip with LiveDocs™ delivers the familiarity and flexibility of using Microsoft Office™ documents with the guaranteed traceability that you rely on for compliance, quality, and risk management.
» Watch Polarion 2011 Overview Videos.
Or read about what's in it for you…
• Polarion ALM 2011
• Polarion Requirements 2011
• Polarion Track & Wiki 2011
Polarion 2011 Tutorial Videos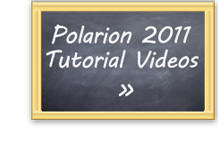 If you are already working with Polarion 2011 or plan to in the future, you might want to check out our extensive new series of tutorial videos. We have over a dozen new videos online now, and more in the works. Stay tuned to our RSS feed or follow us on Twitter to be informed about new videos as we release them.
Once more, here's the link: polarion.com/tutorials
What would you like to see added to the series? Post a comment on our blog and let us know. We might have it in the plan already, but if not, we'll certainly consider your suggestion.
Polarion Customer Self Service Portal (SSP)
Since the beginning of the year the new Self Service Portal (SSP) for Polarion customers is available. With this service you can quickly and easily check the status on your Polarion support requests, submit new request and you can find solutions and best practices in our knowledge base.
For Further information on SSP please watch this video.
How can customers access the SSP? If you are the technical contact for Polarion please provide your details to stefan.woerner@polarion.com and you will receive your access details.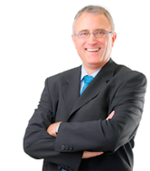 What our Customers have to say
Read more about Polarion customer
scenarios from a wide range of industries
in the new Testimonials website.
Polarion 2011 – Professional Services Offering
Get the most of Polarion 2011 and check out following service offerings. Order now
and get 15% discount on each service day. (Offer is valid until 30 April 2011)
Easy Migration to Polarion 2011
Polarion Easy Migration will ensure a safe and no-risk upgrade from Polarion 2010 to Polarion 2011. An experienced Polarion Consultant will guide you through the typical migration steps and will ensure that your current configuration will work as expected in 2011.
» Read more & order now
What's New in Polarion 2011 - Quick Wins
"Learn how Polarion 2011 can improve your current way of working. An experienced Polarion consultant can help you experience the new features of Polarion 2011 and identify potential quick wins related to your current implementation.
» Read more & order now